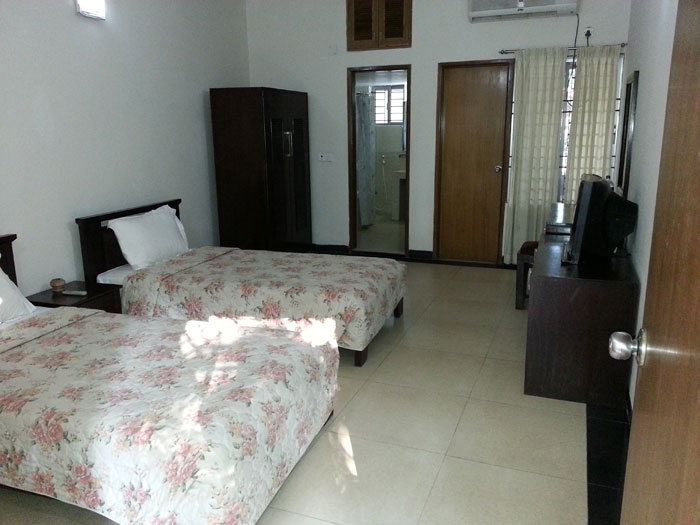 Platinum Cottage
Platinum Cottage
a) Six double storied cottages built in a valley around a big swimming pool and a wading pool for the children. The pool has most modern technical facility of filtering the pool water. It gives a wonderful bluish ambience from the top. Each Cottage has separate entry and exclusive privacy.

b) The valley is 35' down from the top of the plateau, which not only allows privacy to the guests as they take bath in the pool with care free movement. There is a wading pool for the small children.

c)
i. Each cottage has 3 bed rooms in the ground floor, with attached baths, a large living room, open barandha to have a view of the outside.

ii. Each first floor has two large bed rooms with attached baths, a large living room and open barandha.

iii. As one comes out of the valley to the top, he/she is greeted with lush green field with eye catching flowers and plants all around.

iv. Just across the green grass, there is a 3D centre to satisfy your dream of leisure and children playing facilities.

v. Four storied Restaurant is at the corner as you come out of the Platinum Cottage.